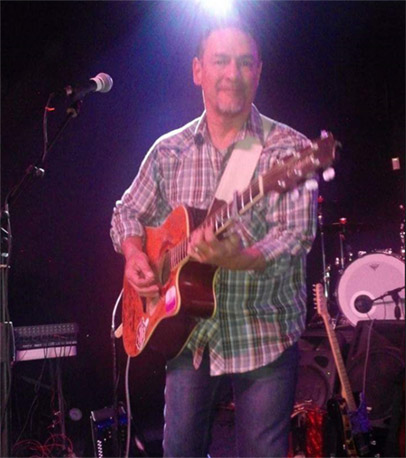 Bio
Bo books himself in the Lubbock area but all Rio Grande Valley bookings are done thru
Juan Ruiz 956-624-1391 texasdezire@aol.com
Bo Garza began his musical career in 1980 as a side man for the "Junction Band" and learned much from drummer Arnold Tamez .The band played regularly at "the Kings X Lounge" in McAllen Texas.
He went on to start his own group with bandmate Wally Garza and Brooks Ausborn and they called themselves "The South Texas Wailers". They won the Dodge Wrangler Country Showdown sponsored by KTEX radio and Sonny Laguna at Billy Bob's Ft Worth Texas
Bo recorded "Que Chula Vieja" and "Truck Driving Man "in the mid 80's at Nano Ramirez Studio. He went on to open for many legends at "The Villareal Convention Center" such as Merle Haggard George Jones and George Strait
In the Early 90's Bo recorded "Precious Heart" and "The Show Must Go On" in Nashville and was produced by Johnny Garcia .. These songs are still being played on the radio today
Bo moved to Lubbock in 1997 and with the help of friend Kym Ruiz of the "Merket Alumni Center" quickly fit in, performing at places like "The County Line" and "The Cactus Theater".
These days Bo still lives in Lubbock with his wife Isabel and three beautiful children. He performs nightly at many Lubbock establishments such as "The Funky Door" "Teddy Jacks" "Las Brisas" and "The Lubbock Country Club" to name a few. He also is an accomplished DJ and does countless weddings and private events a year.
His latest Recordings features the Hits "I'm Home" and "Let The Red Wine Flow" which are big requests when he performs his shows. When in the RGV Bo is proud to use the band "Texas Desire" along with band leader and Brother In Law "Javiel Ruiz" they perform at lots events and clubs